Ny ebok!!! En sällsam kärlek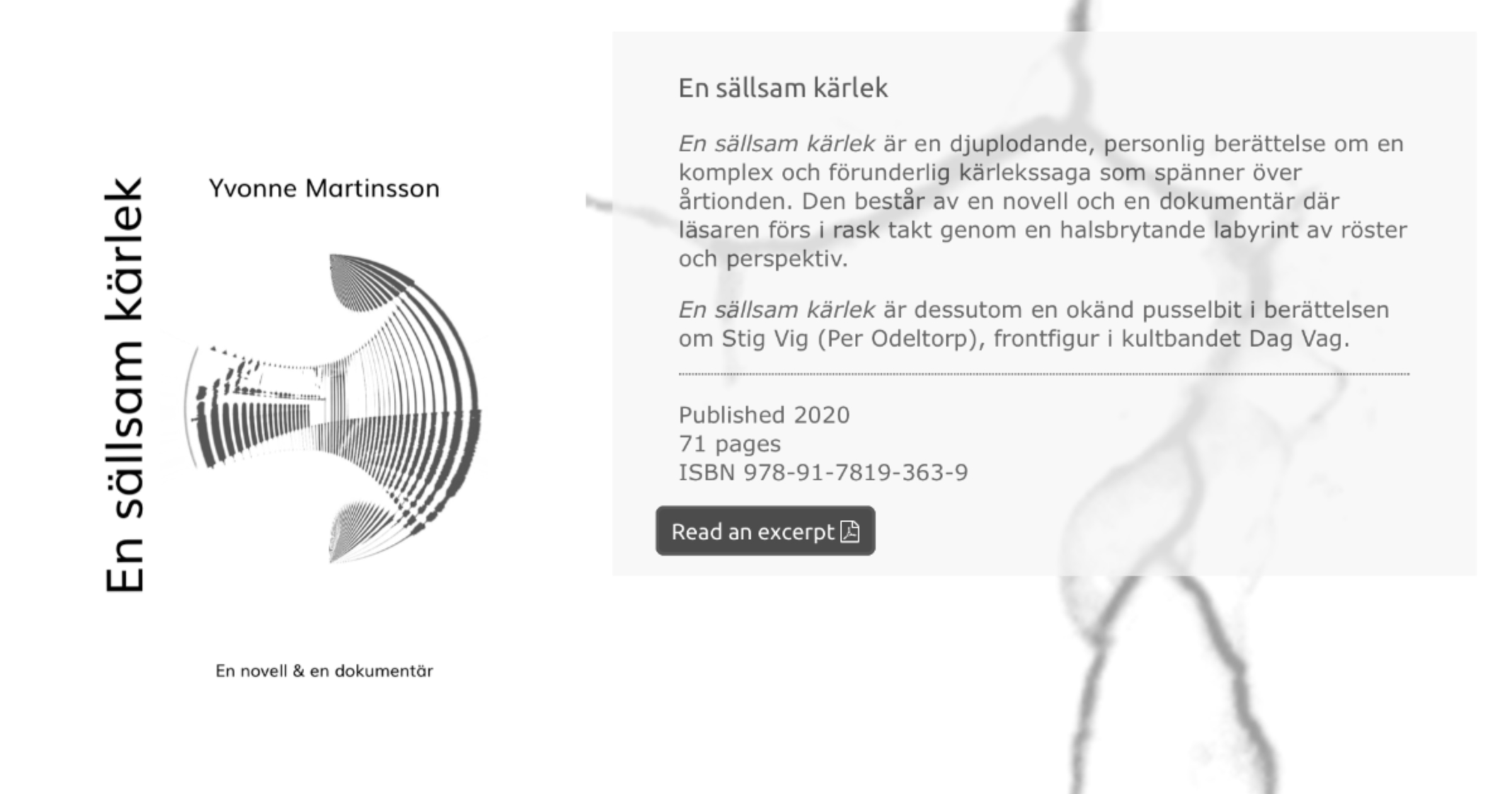 Läs ett utdrag här!
Nu har jag släppt e-boken En sällsam kärlek! Det är en djuplodande berättelse om en sällsam kärlek i två delar bestående av en novell och en dokumentär.
---
2020-03-02
---
Releasing the essay Speaking From the Other

Speaking From the Other is an essay that is now available on Apple Books and other stores.

Read an excerpt for free here!

About the site

freewheelin.nu is a site where e-lit, installations, digital art, blogs and other texts are linked in a hyperdimensional space of underpasses, highways, rivers, bridges, tunnels that intersect in the art project Plastic Spaces whenever possible.

And there is more. Image music text and technology intertwined in digital art and textual [dis]pleasures - in the erratic vibrancy, evanescence and intangibility of the text/work - that interfaces with the erotic body [electrified].