Laurie Andersson and history reimagined > 03/09/23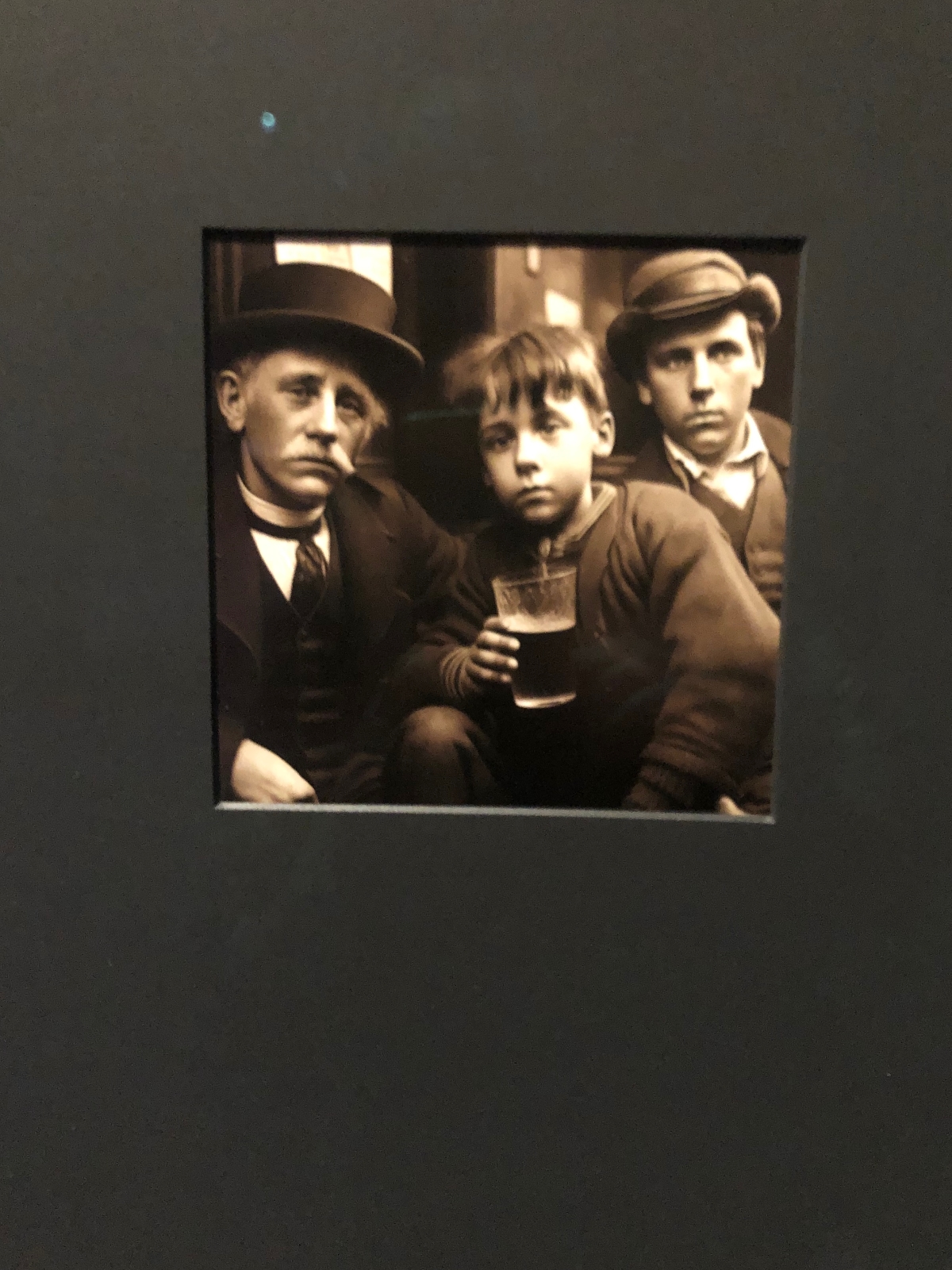 From the Laurie Andersson exhibition at Moderna museet, Stockholm. History reimagined through Midjourney.
One part of the Laurie Andersson exhibition at Moderna museet in Stockholm is about her ancestry, her grandfather who emigrated from Sweden to the US at the turn of the last century, reimagined through a series of photos from the past in the AI software Midjourney. In other words, the photo above is not a real but a generated one. The moustache of the guy to the left looks strange. Was it left so to draw attention to its being a fake photo?
The photo raises some questions in our times of AI. What happens when we can reimagine the past in whatever way we want? In what way does it change history? And our perception of history? On the other, literature, art, film all tell a narrative of their own. Yet, we expect photos to be documentary.
response () tagged: digital culture filed under: on transmission